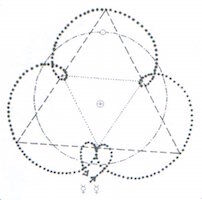 Welcome to the The Xenrhythm Wiki!
[
]
The Xenrhythm Wiki is an open source information base for studying microrhythmic, complex timings and their integration in music through math, and theory. Please enjoy our site which is a sister site of the Xenharmonic Wiki located here: ☀https://en.xen.wiki/w/Main_Page
This site is not complete by any means but is a melting pot for any ideas involving rhythm, specifically, non western rhythms. it's continuously added to so feel free to browse what we do have and do not hesitate to add your own relevant material. :)
Be sure to check out our facebook group, the Xenrhythmic Alliance:
☀https://www.facebook.com/groups/293749277451755/
Are you new to microrhythm?
[
]
We have tutorials being written for those who are new to the in depth study of musical timing. Even if you have experience as a musician, it's helpful to read the beginner tutorials with the first being here: "Introduction to Rhythm" followed by, "Just Intonation based Timing".
Latest activity
[
]
Photos and videos are a great way to add visuals to your wiki. Find videos about your topic by exploring Wikia's Video Library.